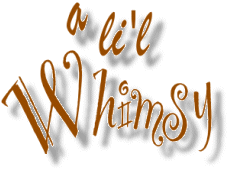 *All work shown is that of the instructor

As a guest instructor, I would like to share with students the many joys I've experienced in the art of doll making over the years. I would like to assure them that they, too, can create "Art Doll" quality work. In the various workshops I offer, students will have an opportunity to work with paper clays, learn techniques for creating an effective armature, and even develop skills in facial painting in order to give a more "natural" look to their dolls. Decide which workshops are right for you. All the workshops are geared to provide valuable skills that will help further your doll making abilities. I will provide step-by-step guidance on how to achieve these goals. We will not attempt to capture realism; instead, my goal as instructor will be to help you express your own personal vision and have a great time in doing so. Book a workshop now!

Upcoming Dollmaking Workshops
*
Just added
*

Artist Doll & Teddy Bear Convention
Philadelphia, PA
Vendor
April 29—May 1, 2016


Artist Doll & Teddy Bear Convention
Philadelphia, PA
Vendor
April 30—May 2, 2015


Artist Doll & Teddy Bear Convention
Philadelphia, PA
Vendor
May 1—3, 2014


Artistic Figure in Cloth
Columbus, OH
2 Workshops
April 25—28 2013
Artist Doll & Teddy Bear Convention
Philadelphia, PA
Vendor
May 2—4, 2013

ART.C.Obsession Studio & Gallery


Mt. Vernon, NY

July 8—12, 2013

Brasstown, NC

July 21—27, 2013

Schoodic Arts Festival

Scroll to #63

Winter Harbor, ME

"Alice Shadow Box"

workshop

August 5—6, 2013

Philadelphia, PA

Vendor

May 3—5, 2012

Newbury, OH

Shadow Box Workshop

May 18—20, 2012

Layton, NJ

July 13—17, 2012

ODACA Convention

New Orleans, LA

Membership Applicant

July 21—24, 2012

Schoodic Arts Festival

Winter Harbor, ME

August 6—9, 2012

Ludlow, VT



August 20—24, 2012



Nyack College

Nyack, NY

Guest Speaker

April 21, 2011

Columbus, OH

2 Workshops

April 28—May 1, 2011

Canadian Doll Artist Association

Ontario, Canada

2 Workshops

May 26—28, 2011

Brasstown, NC

July 24—30, 2011

Schoodic Arts Festival

Winter Harbor, ME

2 workshops

Aug. 8—10, 2011

New City Library

New City, NY

Demonstration

Sept. 17, 2011

Sew Sew Doll Club

Andover, NJ

Jan. 16—17, 2010

Ithaca Doll Artists Club

Ithaca NY

March 27—28, 2010

The Guilded Lilies

Columbus, OH

April 17—18, 2010

Stitchin' Sisters

Holiday, FL

Sept. 17—18, 2010

Nyack College

Nyack, NY

Guest Speaker

Dec. 2, 2010
"Lillian was excellent, she gave each student a great deal of personal attention. She is patient with a wonderful disposition, dedicated and professional. I learned a lot and had fun…a great experience!"
—Gracie, Charlotte, N.C.

"Lillian, I have always wanted to know how to do the cloth over wire armature bodies. You have opened a whole new window on the doll making world for me."
—Sue, Tampa, FL

"Thank you for an outstanding workshop. Armature has always been difficult for me, you have helped me solve this problem!"
—June, Ithaca, NY

"Great class, Lillian worked tirelessly to make sure that everyone was happy with their work...she even helped with patterns and sewing."
—Lynn, Norfolk, VA

"The class was wonderful. Lillian put a great deal of effort into instruction and at the same time encouraging us to try our own ideas."
—Janet, Grove City, OH

"I loved the class. It was more than I expected. Lillian was organized, helpful and filled in all the gaps in my knowledge of doll making. I've taken lots of classes and no instructor has been better than Lillian.
Thank you, Lily!"
—Ginny, Athens, GA

"Highly instructive. Was actually very intense at times because of never using the products before...but we succeeded with her expert help. She was phenomenal!"
— LaDonna Sue, Wapakoneta, OH


"Lillian is a very attentive instructor. She worked very hard to insure that every student was successful and happy with their product."
—Panze, Charlotte, N.C.

"I took the "Poppet" class and had a blast. Our Art Doll Group hired her and everyone finished their Poppet. Lillian is a fab teacher. Don't miss a chance to take a class with her if you are in the area."
—Cyndy, Columbus, OH

"Lillian was a great teacher. We learned so many valuable techniques to creating a good strong armature."
—Colleen, Andover, NJ
7-11 October 2010
Click "
Art Is...You
" above for details
Art Is...You 2009 Retreat

finished project

student project

This fall I had the pleasure of teaching

at the "

Art Is...You

" east coast retreat.

It was wonderful to be included among the fine artists that gathered together, teacher

and students alike. Many thanks to Sallianne McClelland & Ellen Purtill-Legare, the ladies who make it happen!
Contact Lillian
Book a workshop for your Doll Club, today!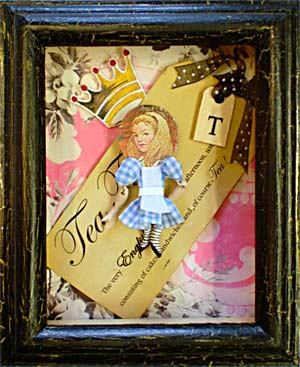 "Alice" - Art Is...You Silent Auction 2009
Home | Dolls | Doll Series | Shadow Boxes | Tea Cup Treasures | Gifts | What's New
Workshops | PDFs for Sale | Contact Me | About Me | Blog | Links | Press
email: lillian@a-lil-whimsy.com
© 2015 Lillian Alberti
All Rights Reserved